Keep on Talking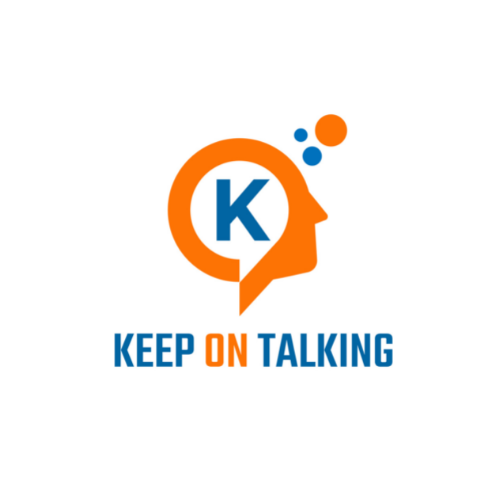 Established in 2021, our story began in response to COVID-19 Lockdown 3.0 in Australia.
Corporate workers connected to the building and construction industry were struggling to get out bed and work from home.
Tradies, builders and construction workers suddenly found themselves without work.
Today, Keep on Talking are privileged to connect with workers every day and across Australia by phone to support them in self-managing their mental health in the changing circumstances related to the building, construction and trades industry. We provide a mental health safety-net reducing the stress of 'making the call' by scheduling in regular, flexible, check-in calls on a regular basis.
WORD OF MOUTH
'Keep On Talking' is named in honour of Melbourne tradie Stipe Lijovic who took his own life just hours after a two-week ban on construction was announced. Him, along with too many other construction and building workers face many barriers to talking about their challenges. Our logo is inspired by the importance of starting and maintaining the conversation surrounding mental health.
OUR MISSION
Four construction workers are lost to suicide every week in Australia. With more than 190 workers per year, workers in the construction industry are 53% more likely to die by suicide than other employed indiviudals. Our mission is to do anything we can to save lives and prevent mental illness in the construction, building, trades and connected corporate industries. We do that by starting conversations about mental health. These conversations have the potential to save lives and improve quality of life.
OUR SERVICE
'Keep on Talking' is a suicide prevention service for building, construction workers, tradespeople and connected corporate industries. Psychologists check-in on employee mental wellness by phone, while workers are on the job. Our 15-20 minute phone check-ins occur regularly and provide a safe and confidential space for workers to keep on talking about their mental health needs. We offer both short and long term packages for check-in calls to promote wellbeing and help-seeking. This can be useful particularly for those ordinarily reluctant to reach out for help. We prevent suicide and mental illness by assessing risk of decline in mental health by supporting workers to access appropriate services and provide short-term strategies that they may need before it is too late. We break down stigma of mental health in the work place, by promoting Mental Wellness and teaching workers how to self-manage their mental health.
Founder of 'Keep On Talking' Monique Shipp and Co-Founder Sarah Liddle comment: "COVID has revealed that all people experience distress and clearly demonstrated the dire need to talk and to keep on talking about mental health. We understand that recognising a problem and taking the step to reach out for help are both barriers to receiving the support. 'Keep on Talking' reaches people where they are in the moment, to maintain conversations in order to learn the skills to self-manage their mental health. For every $1 spent on mental health there's a $2.30 return. Investing in worker mental health is good for individuals and the industry."