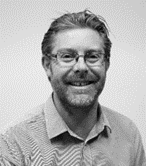 Andrew Johnson
Andrew is a Principal of Arup and structural engineer with a passion for design, philosophically integrating innovation in architecture and structural efficiency to create better buildings. Andrew's design approach is based on enthusiastic open collaboration with client, design, and construction partners, focusing on continuous interrogation and improvement to streamline structural efficiency from project inception to completion. His experience in leading multi-disciplinary teams on complex projects with some of the world's leading architects has been significant to the success of these projects.
Andrew's structural expertise includes tall buildings, stadia, exhibition and convention, and long-span lightweight roof structures. His specific expertise includes long–term serviceability of structures and seismic analysis and design.
Andrew's design approach is based on open collaboration to achieve the delicate combination of structural efficiency, elegance, function, and constructability.