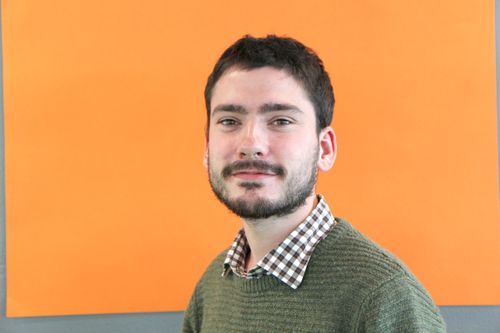 Carlos Garcia Criado
Carlos joined Rogers Stirk Harbour + Partners, (RSHP), in 2016. His experience spans competitions, feasibility studies, and detailed design stages; with particular emphasis on masterplanning, transportation and mixed-use schemes.
He worked on Taoyuan Airport T3 in Taiwan, where he focused on the delivery of the concourse package from concept to detail design stages. His role required careful coordination with all members of the design team to maintain the coherent and clearly articulated appearance of the two buildings and their connections to the main terminal.
Carlos also spent seven months in Madrid, involved in the design coordination and client liaison for Nuevo Norte, a masterplan to develop an area of 270 hectares to the north of the city. The Chamartín train station will be at the heart of the project, surrounded by an innovative business district; and an extended Castellana Avenue will act as a structuring green corridor.
Now residing in Melbourne, Carlos has played a key role in the design of the five metro stations in Melbourne Australia, each drawing on local character in their design. The new stations will transform the city by improving connectivity across Melbourne and serve as a catalyst for urban renewal.
Carlos has subsequently been involved in a number of competitions, and the development of projects at early stages of the design process, including the Western Sydney Airport competition, when he moved to Sydney's project office to be involved as part of the design team.
More recently, Carlos has worked on Qianhai Financial Holding Tower in Shenzhen, and other competitions in China.
Carlos is also a member of the RSHP Sustainability Group, and to synthesise his interest in a zero-carbon built environment with his work in practice.