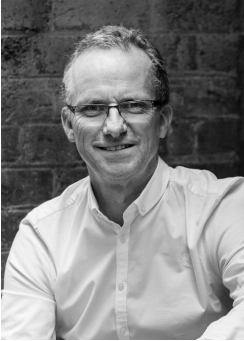 Crosbie Lorimer
Community Speaker
,
Beyond Blue

Crosbie Lorimer is a Landscape Architect who came to Australia from the UK in 1989 for a year and never quite got back to England. He is a volunteer speaker for Beyond Blue, a national organisation that works to raise awareness about anxiety and depression, reduce the associated stigma and encourage people to get help.
Crosbie became a Beyond Blue speaker because he felt the need to open up the conversation about depression and anxiety having experienced and recovered from both, and in light of his experience of depression, anxiety and suicide in his family.
Amongst other things in his twenty five years in Australia, Crosbie has married, become a Director of his company, raced yachts, wind-surfed, sung in choirs, played bad social tennis with his wife and become a volunteer for Sailability, taking disabled people sailing.