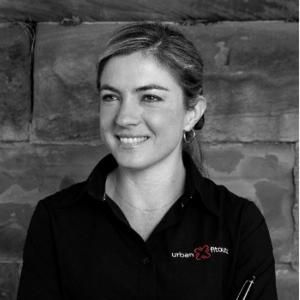 Dominique Gill
Managing Director
,
Urban Fitouts & Construction
Dominique Gill has been working in construction for over 15 years. She started her career in 2003 working as an architect, but in 2008, she left architecture and joined a large construction firm (Built). She worked there as a Project Manager for 8 years delivering major fitout projects. In 2016, she decided to start her own construction company and created Urban Fitouts & Construction.
UF&C is a commercial fitout company which has experienced rapid growth since its inception and now counts twelve full time staff and numerous contractors. Dominique intends to grow her business to become one of the key players in the fitout market and to challenge the all-too-common perception that construction is a man's world. On top of managing a very demanding career, Dominique is also the mother of 3 beautiful daughters, aged 14,12 and 9. She is a wonderful testimony that motherhood and career are indeed compatible.