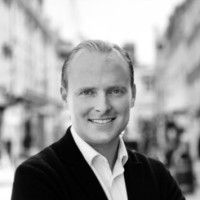 Drew Pinazza
Senior Manager
,
Transport for NSW
Drew Pinazza is a Senior Manager within the Cities and Active Transport Division at Transport for NSW. Drew leads a multidisciplinary program of investment and initiatives, including the Festival of Place, as well as promoting best practice governance, management, and funding models aimed at increasing visitation, dwell time, and diversity across precincts in NSW.
Until 2020, Drew was the Head of Public Spaces at the Duke of Westminster's Grosvenor estate in London. In the 2010s, he led some of the most distinctive projects in London's West End which were featured in publications such as Dezeen, Archdaily, designboom, Wallpaper*, Financial Times, Architectural Digest, Culture Whisper, Iconeye, Design Milk, and more. At Grosvenor, Drew delivered the masterplan that achieved the UK's highest office rent (30 Berkeley Square, publicly reported in November 2020), led a 50% improvement in air quality following the implementation of traffic calming measures (Mayfair), and commissioned London Design Festival's most visited special project in 2019 at South Molton Street.
Drew has been a contributor, jury member, and speaker for promoters of the built environment such as The Architects' Journal, New London Quarterly, Green Building Council, Evening Standard, New London Architecture, Mayfair Times and more. Drew has worked across the public and private sectors and is formerly of the Jan Gehl-founded Gehl Architects in Copenhagen. At Gehl, Drew led projects across Europe, the Americas, Asia-Pacific and Africa.
"…An excellent talent for leadership and a unique, friendly and welcoming personal attitude gives me a strong background for giving Drew Pinazza my warmest recommendations..."
Jan Gehl
Professor, Dr.hc, Architect, FDAL, FRIBA, FAIA, FRAIC, FRIAS & FPIA
Copenhagen, August 2020