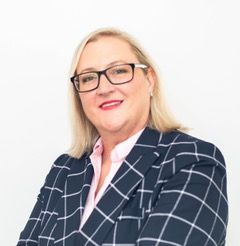 Julia Cambage
Julia is a commercially astute, outcomes driven, dynamic leader with a proven record of accomplishment in managing through corporate change and competitive markets. She is someone who can take vision and make it reality, winding the threads of opportunity weaving through the organisation to create sound coherent strategy!
With over 25 years' experience as a CEO, Julia's is currently the Group CEO of St Vincent de Paul Society Victoria. The group is currently engaged with Homes Vic to deliver over 80 million dollars of social housing with the Big Build program.
Entrepreneurial in nature Julia has driven the introduction and development of a range of innovative sustainable enterprises including TRY Uncontained where the conversion of shipping containers into affordable, small footprint housing, combined with property maintenance, furniture production and labour hire has provided training and employment for some of our most vulnerable.
She is highly regarded for her ability to drive complex processes and relationships, her peers consider her as someone who makes a difference, provides clear leadership and achieves results!