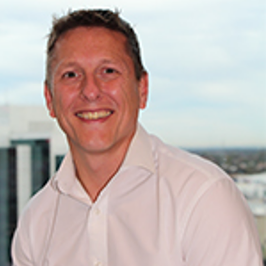 Mark Simister
Head of Infrastructure and Programmes – APAC
,
Mace
Mace is a global expert in shaping the built environment. As APAC Head of Infrastructure and Programmes, Mark is responsible for leading high performing teams to proactively address significant, often high profile, client challenges.
Mark is the architect of, and leader in establishing, Sydney Water's ground-breaking new collaborative infrastructure procurement framework: Partnering for Success (P4S)
P4S includes three Regional Delivery Consortia appointed to manage design, construction and maintenance and facilities management in each of its three regions (North, South and West) for the next 10 years. P4S also takes Sydney Water forwards as the first international early adopter of the ICE Project 13 best practice framework. It also establishes Sydney Water as the first major infrastructure company in Australia to use the full suite of NEC4 contracts to deliver new works, which aligns with the New South Wales Government's recent ten-point plan for infrastructure delivery.
P4S builds upon the 6-year transformation of Sydney Waters' Infrastructure PMO, which achieved Sydney Water's most successful Capital Delivery performance on record. In 2018, the team's efforts were recognised by the UK Major Projects Association - Global Client Models Study as "an exemplar responsive model, which is improving commercial efficiency with customers at the heart of the strategy".
Mark has previously led successful program operations such as London Victorian Water Mains for Thames Water, Christchurch Earthquake Recovery Program for Vero Insurance, and Fitzroy Region Transport Network Recovery Program for Transport and Main Roads Queensland.