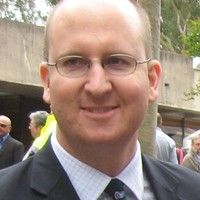 Ryan Walker
Senior Project Engineer
,
CPB Contractors
Ryan has over 8 years experience within the Sydney Road Tunnel Domain. From Sydney Harbour Tunnel to the M&E design and construction of WestConnex stages, the M8 and the Rozelle Interchange project. With a special focus on the "E" within M&E, Ryan's technical areas of interest are: electrical, cabinets, communication systems, ITS and SCADA systems.
Within the construction domain, Ryan is focussed on design management, contractor management - both technical and commercial, design verification, digital engineering and the development of IT systems to support construction and commissioning activities. Ryan began his career within Motorola Labs in the area of Research and Development. He has over twenty years professional experience as an electrical engineer.
Ryan is especially passionate about innovation, having worked within a number of technology startups. He is especially excited about the business opportunities around digital engineering innovation here within the Australian Construction Industry.
Ryan is excited to be joining the conference and looks forward to meeting and collaborating with others in the industry. Please feel free to reach out and connect.