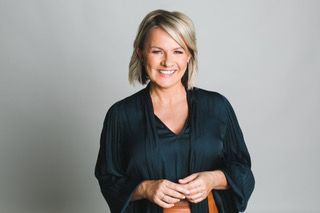 Sonia McDonald
CEO and Founder
,
LeadershipHQ/McDonald Inc.

Sonia McDonald is changing the face of leadership across the globe. She believes we should lead with kindness and courage, from the heart, and is known for her mantra 'Just Lead'. She leads by example in all these areas and through her transformational coaching, leadership training programs and cultural transformation for organisations and encourages others to do the same. Sonia has helped thousands of people on their leadership journey to become the best version of themselves and in turn, inspire and bring out the best in others. Sonia is the founder and CEO of McDonald Inc., LeadershipHQ and Global Outstanding Leadership Awards and the newly launched Courage Conference. For more than 25 years, Sonia has been on the front lines of leadership and she is beyond committed to her mission around building a world of great leaders. She has held leadership positions worldwide and through experience, research and study come to realise what it takes to be a truly great leader. She has been recognised by Richtopia as One of the Top 250 Influential Women across the Globe and Top 100 Australian Entrepreneurs. Sonia has an ability to speak bravely and authentically about her own development as a leader, personal and career challenges in a way that resonates with her audience. She is a leading coach, an award-winning published author of newly released First Comes Courage, Leadership Attitude and Just Rock It! and has become an in-demand keynote speaker on leadership, kindness and courage. Sonia has become recognised for her commentary around the topic of leadership, kindness, empathy and courage as well as building outstanding leadership across the Globe.
Statement:
I am representing the generations of women and girls today and tomorrow who I want to see, live and work in a world where there is no bias and discrimination and true equality. I want this for my daughter, your daughters, sisters, nieces, granddaughters and all the women and girls of the world. They are our future. We need to pave the way and lead by example. We should recognise the extraordinary achievements of women and celebrate the economic, social, cultural and political differences of women across the world.