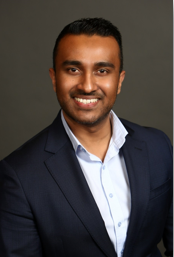 Varhun Prasad
Director of Solutions Engineering, Australia and New Zealand
,
Cupix

As the Director of Solutions Engineering, Varhun focuses on transforming our customer's business challenges into technical solutions which drive valuable outcomes for both our customer and for Cupix. Varhun supports customers in the Architectural, Engineering, Construction and Manufacturing sectors in ANZ.
Varhun has a background in Mechanical Engineering and Design Management. His experience ranges from Materials Handling to Buildings and Linear infrastructure design, with a keen focus on integrated digital design and construction.
A brief snapshot of Varhun's industry experience includes:
Design Management of heavy and light rail projects in Sydney;
Compressed Air and HVAC designs for railway tunnels
BIM Management of marine, buildings, industrial and infrastructure projects
Transformation and change management of design and project delivery teams
Prior to joining Cupix, Varhun supported Autodesk's AEC Enterprise customers as a Technical Solutions Executive. During his time in the engineering and construction sector, Varhun served as an Engineer, Project Manager and Digital Engineering Lead for a large global engineering consultancy. Varhun holds a Bachelor's Degree in Mechanical and Mechatronics Engineering from the University of Technology, Sydney.
In his personal time, Varhun loves to explore new places and flavours with his wife, Abigail, and son, Alex. He loves the outdoors, and his hobbies include hiking, tennis, golf, goofing around with his son and DIY projects around the house (when his wife allows him to)
In 2022 Varhun and his wife welcomed their second son, Liam, on the 18th of February and are enjoying the sleepless nights and endless diapers all over again.