15 Sep 2021
Australia's Largest Construction Companies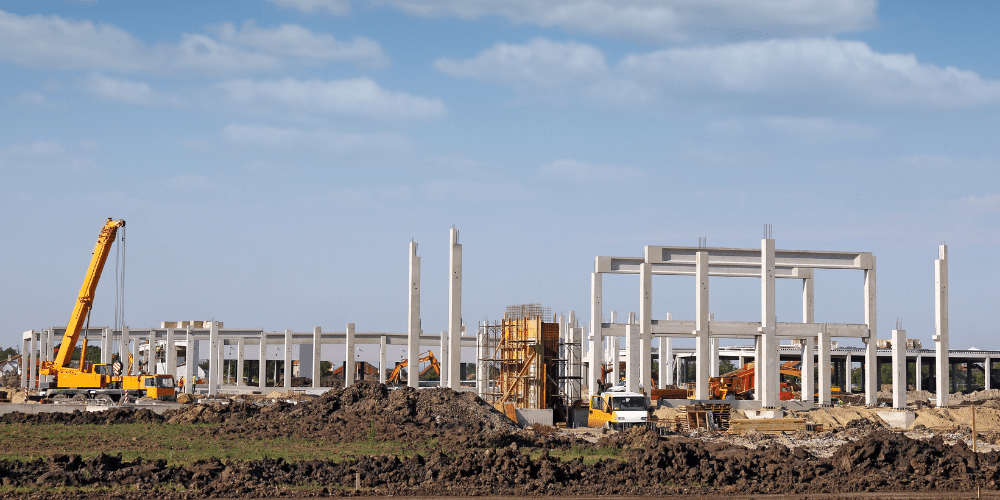 Australia's Construction Industry is focused primarily on construction, rennovation, demolition, maintenance or repair of building and infrastructure. It covers a vast range of services from wall instalation to surveying. The Construction industry is Australia's 2nd largest contributor to the Australian Economy (behind Services) contributing 7.4% of overall GDP. It also employs 9.2% of the Labour force.
So who are the big Australian companies shaping the industry? We've compiled a list of some of the top companies in Australia. Our list comes primarily from Construction Global and we've included detailed information on their background.
The Top 20:
CPB Contractors
Lendlease
Laing O'Rourke Australia
Hutchinson Builders
Probuild
Nexus Infrastructure
John Holland
Fulton Hogan
ADCO Constructions
BGC (Australia)
Richard Crookes Constructions
Built
Watpac Australia
Salini Impregilo NRW Joint Venture
Scentre Group (Westfield Group)
Parkview Group Australia
Mirvac Group
BMD Constructions
Icon Co
Downer EDI Works
CPB Contractors
CPB Contractors is the Australasian construction company of the CIMIC Group.
Combining the construction expertise and track record formerly delivered by Leighton Contractors and Thiess, along with the people and projects of Leighton Asia and subsidiary Broad Construction.
Working closely with clients and partners, projects connect communities, play a key role in urban and rural development, help drive economic growth and provide vital long-term infrastructure.
CPB Contractor's mission is to generate sustainable returns for shareholders by delivering projects for clients, while providing safe, rewarding and fulfilling careers for their people.
Their operations span Australia, New Zealand, Asia, India and Papua New Guinea, including some of the region's most iconic projects.
We work across all key sectors of the construction industry, including roads, rail, tunnelling, defence, building and resources infrastructure.
CPB Contractor's work covers a range of delivery models, including:
Design and construct.
Construct only.
Construction management.
Alliances and joint ventures.
Public Private Partnerships (PPPs) in conjunction with CIMIC's Pacific Partnerships.
Lendlease
Lendlease Group is a multinational construction, property and infrastructure company headquartered in Barangaroo, Sydney, Australia. The Construction segment provides project management, design and construction services, predominantly in the defence, mixed use, commercial and residential sectors.
The Investments segment includes a leading wholesale investment management platform and also includes the Group's ownership interests in property and infrastructure coinvestments, Retirement Living and US Military Housing.
Laing O'Rourke
Laing O'Rourke is a multinational construction company headquartered in Dartford, England, United Kingdom. It was founded in 1978 by Ray O'Rourke. It is the largest privately owned construction company in the United Kingdom.
Laing O'Rourke is an international engineering enterprise, founded on over a century and a half of experience. Through their fully integrated offer we are delivering a single-source solution for some of the world's most prestigious organisations.
Hutchinson Builders
Hutchies has been building the structures in which Australians live, work, study, shop and play since 1912. From their early beginnings, they have grown into a dynamic and diverse construction company, delivering sophisticated projects across a comprehensive portfolio.
As Australia's largest privately owned construction company, their business capability and complexity is well beyond that of a 'Mum and Dad' builder, but their core values remain very much embedded in the idea of investing in relationships, taking care of each other and the community, and working towards a common goal.
They are a 'safe pair of hands' who will guide you through the construction process, navigating complex building codes and regulations, while remaining open and transparent. Hutchies has an industry reputation for decency and fair play – these characteristics combined with our demonstrated building capability and $330M+ strong balance sheet, underpin our company's performance.
They have a national presence that stretches from Darwin to Hobart and Cairns to the Pilbara in the West. Their philosophy is to follow their clients' needs, building not just in big cities but also in the most remote regions of Australia.
Probuild
At Probuild, they understand that from every strong foundation through to the tip of every tower, our built environment demands the utmost quality. So for 30 years and counting, they've created major projects for clients nationwide.
They transform ideas into cities. They are creators that work hard to realise their clients' visions everyday. If you can imagine it, they can do it.
They are a trusted company, and have the profitability that banks and clients need to feel secure.
Their robust position is the result of a committed, conservative approach to national growth, with a clear focus on building our economic capacity.
They are committed to providing all people who work on, or visit their workplaces, with an environment that is safe. This commitment is encapsulated by our safety mantra: care, courage, pride.