Swinburne University of Technology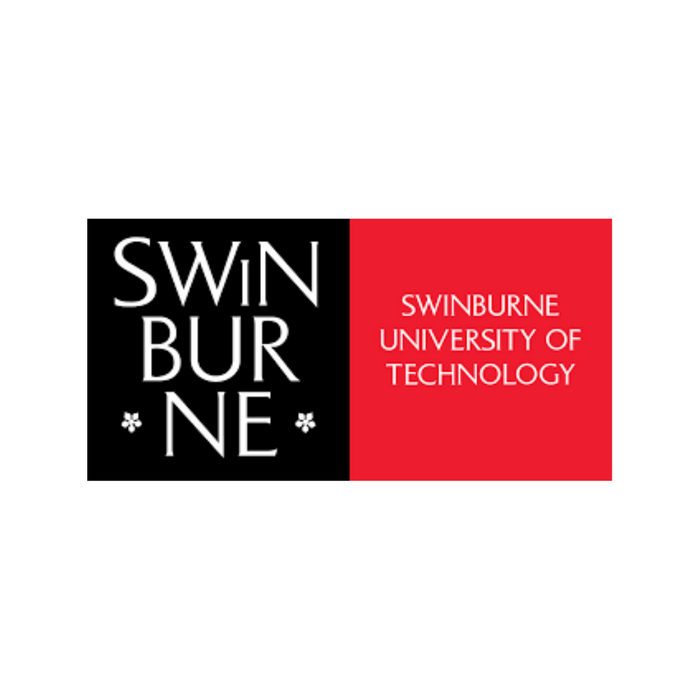 Swinburne University of Technology is a world-ranked university leading the way in innovation, industry engagement and social inclusion. We have an international reputation for quality research that connects science and technology with business and the community. Our standing in prestigious world academic rankings reflects our commitment to high-quality teaching, research and graduate outcomes.
Ranked one of the world's top 300 universities by the 2020 Academic Ranking of World Universities (ARWU)
Ranked number 45 in the world by the 2021 QS World University Rankings - Top 50 Under 50
Ranked in the top 100 in the world for Civil Engineering by the 2021 Academic Ranking of World Universities by Subject
Ranked in the top 200 in the world for Engineering and Technology by the 2021 THE World University Rankings by Subject
Ranked in the top 100 in the world for Art and Design by the 2021 QS World University Rankings by Subject.
Our commitment to high-quality teaching is what makes us educational leaders in science, technology, innovation, business and design. Swinburne's School of Engineering is host to courses and world-class research in civil, mechanical, product design, structural and architectural engineering as well as advanced manufacturing, construction management and aviation.
A distinguishing feature of our engineering degrees is that they are practical and industry focused. From 2021, a Swinburne bachelor degree guarantees real industry experience in the form of placements, internships or industry-linked projects.
Swinburne's Department of Civil and Construction Engineering combines teaching and research with industry needs to provide students with the skills required to build resilient infrastructure for a sustainable world. Our research focus includes innovative structural systems, digital design and construction, innovative construction materials, construction automation, and urban environmental and transport systems.
Our students and researchers are supported by iconic, state-of-the-art facilities and equipment, including:
Smart Structures Laboratory: this $15 million laboratory houses next generation large-scale equipment for experiments, including the Multi-Axis Substructure Testing system, and the
Digital Construction Laboratory: complete with concrete printing capability using robotics, Swinburne is the first university in Australia to establish a dedicated 3D concrete printing laboratory.
Our campuses are vibrant communities that offer a lively and varied social experience. Just 10 minutes by train from the centre of Melbourne, our main campus in Hawthorn is the hub of our teaching, research and development activities.
Our focus is helping students develop the skills and knowledge to contribute to the modern, global economy. We provide our graduates and researchers with unrivalled opportunities to experience ground-breaking infrastructure projects and professional activities.
Our vision is to shape the future of a sustainable world and inspire generations of life-long learners to improve the quality of life for people around the world.