 Contractors, Architects, Engineers, Developers, Tradies, Government, Construction Professionals & more Across 9 stages including: Future of Construction, Digital Construction, Architecture, Sustainability, Infrastructure, D&I, Climate Resilience, Safety & more The largest construction trade show in Australia An unmissable two days of performances, DJs, live music, celebrity guests, competitions, prize give-aways & much more
ABOUT SYDNEY BUILD
Now in its 8th year, Sydney Build is the best-attended Construction Event in the whole of Australia.
Sydney Build features an incredible: 300+ accredited presentations, 400+ speakers, 500+ exhibitors and non-stop networking opportunities and entertainment.
PLAN YOUR VISIT
At Sydney Build, we believe that doing business should be fun. We aim to achieve just that with a host of lively networking events and entertainment.
We create the ultimate platform for you to make long-lasting business connections, with an agenda to tie in with everyone's busy workloads.
SUPPORTED BY THE NSW GOVERNMENT
The Hon Anthony Roberts MP, Minister for Planning and Minister of the NSW Government will be representing The NSW Premier to deliver an opening speech at Sydney Build 2023.
CONFERENCE STAGES
9 Stage covers BIM, sustainability, architecture & design, construction trends, new policies, diversity & inclusion, climate resilience, safety and more.
Hear from top-level speakers.
ARCHITECT'S HUB
Architect's Hub at Sydney Build will feature a wide range of 3D models and designs of exciting projects based in Sydney and Australia. This dedicated area will showcase innovative work by reputable architecture firms for all to see.
NETWORKING HUB
What better way to expand your connections than to visit all of our free-to-attend networking events to meet with thousands of attendees across the two days? Exchange business cards and connect with the construction industry's most influential figures!
WOMEN IN CONSTRUCTION
Australia's largest free-to-attend meeting of Women in Construction takes place at Sydney Build each year.
Help us drive equality, diversity and change across the industry and become a Women in Construction Ambassador!
DIVERSITY IN CONSTRUCTION
Australia's largest free-to-attend meeting of Diversity in Construction takes place at Sydney Build each year.
Help us drive equality, diversity and change across the industry and become a Diversity in Construction Ambassador!
CONSTRUCTION IDOLS
The Construction Idols shortlist celebrates the most influential & inspiring professionals working in Australia's built environment.
We want to celebrate and share the significant contributions that these leaders have made to the AEC industries.
AUSTRALIA'S LEADING CONSTRUCTION, ARCHITECTURE & INFRASTRUCTURE SHOW
Sydney Build is back on May 1st-2nd 2024 at the ICC Sydney. It is free to attend and co-hosted with the Sydney Infrastructure Expo.
​​​​
Now in its 8th year, Sydney Build is the best-attended Construction Event in the whole of Australia.
Sydney Build is the only event in Australia to offer 300+ accredited presentations, 500+ exhibitors and incredible networking opportunities for all of Australia's construction, architecture, engineering and infrastructure industries.
9 Stages - Future of Construction, Digital Construction, Construction Safety, Architecture, Sustainability, Infrastructure & more.

20,000+ Attendees - Contractors, Architects, Civil Engineers, Developers, Tradies, Government and more.
500+ Exhibitors - Live product showcases
400+ Speakers - Thought leadership and knowledge exchange
Entertainment - live music, performers, celebrity guests, giveaways and more.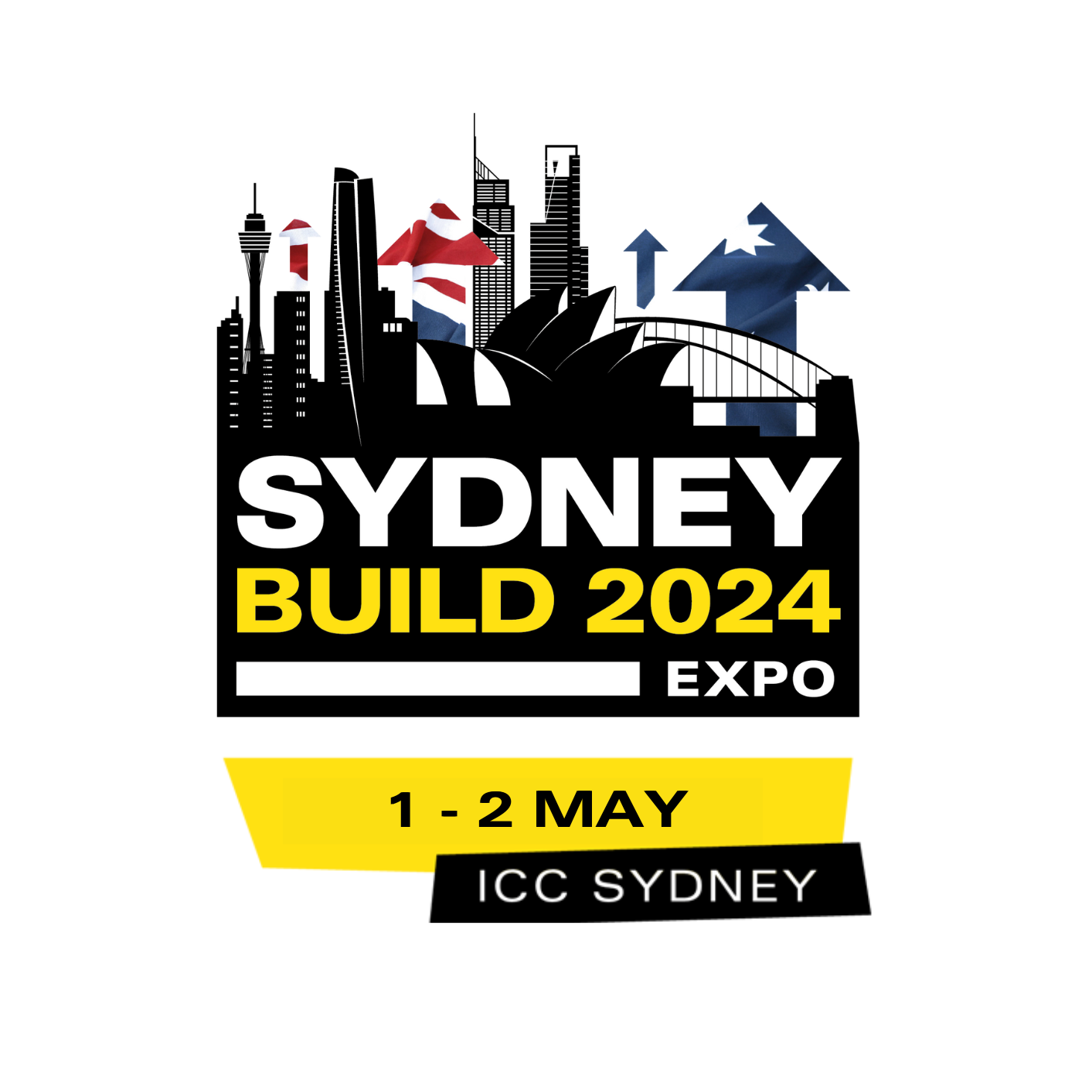 TESTIMONIALS
"The results are in... 549 high quality leads captured at our Lauxes Grates stand over 2 days at Sydney Build Expo. Our best trade show yet... Bringing our daily average to 275 leads per day, smashing last show's avg. of 233 per day."

"The event was a fantastic opportunity to discuss our work and connect with industry professionals in Australia. It was great to see so many innovative construction products and technologies on show as well as to connect and discuss new trans-Tasman collaborations! Thanks to the Team at Sydney Build Expo for putting on a great event!"

"The Energetic team had a great time at Sydney Build Expo alongside My Energy Group. It was a busy 2 days filled with outstanding exhibitors, networking, and conference sessions. We hope you all enjoyed the event."

"As always, this free event is one that attracts a huge turnout, and we can certainly feel the buzz in the Exhibitor's Hall."

''Such a remarkable first day at Sydney Build. It was exhausting but super rewarding, with so many first timers, customers and friends stopping by the Revizto booth. And cherry on top for me was having the unique chance of spending time with the guys afterwards. So many countries, backgrounds, and years of experience in this picture; very grateful for meeting them face to face down under."

"🚧 And that's a wrap! 🚧 Despite Sydney's soaring temperatures over the past 2 days, the team at Thryv Australia were lucky to attend Sydney Build Expo where we had the fantastic opportunity to network, share stories and find solutions for trades business owners from all around Australia. Thank you to everyone who braved the heat (or escaped it) and came by our booth to meet the face of Thryv!"

''If you thought attending a trade show might be a snooze fest, you clearly haven't been to Sydney Build Expo! This was the best event to date. Meeting Hughesy and getting a massage at the wellness centre were just the beginning of the excitement! We learned about the latest building & design products and trends, spent time with fabulous people like Ozge Fettahlioglu and Vesna Zuban and the team at Design Matters and of course the ultimate attraction for any event, free food 😄 Thank you Sydney Build Expo for inviting me to be an ambassador to this event!"

"Sydney Build Expo 2023 was amazing! Being with some of my fellow female colleagues made the experience uplifting & inspiring. I am privileged to have met, & to have worked alongside many great women in my career thus far."

"My colleagues and I had a terrific morning yesterday attending Sydney Build . The highlight was listening to the conversation taking place on The Diversity and Inclusion Stage discussing projects that make cities inclusive, vibrant and safer for everyone after dark."

"Two massive days at Sydney Build, what an event! Highlights a plenty but what definitely stands out is getting to host a panel on Challenging Stereotypes and breaking down barriers."

"The expo was a great way to meet other influencers, hear their challenges to the industry and see how the industry comes together to overcome some of the issues in Infrastructure and built environment."

"What a fantastic week it's been! I had the privilege of representing Holovision at the SydneyBuild alongside Brendan Jakubenko and the team from Voltin, where I connected and shared with other professionals in the broader AEC industry. It was an amazing experience to exhibit and attend such a dynamic and forward-thinking event."

"Attending the incredible Sydney Build Expo 2023. Learned about the latest advancements, Technologies in the digital construction using the BIM and VR with some of the most influential market leaders and experts for staying ahead if the curve..."
SYDNEY BUILD IS ATTENDED BY THOUSANDS OF CONTRACTORS, ARCHITECTS, ENGINEERS, DEVELOPERS & GOVERNMENT COMPANIES ATTENDING INCLUDE: