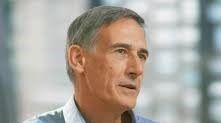 Frank Zeichner
CEO, Internet of Things Alliance Australia
,
Industry Board Member, NSW Smart Sensing Network

Frank Zeichner is a thought leader in the adoption of Internet of Things (IoT), https://iot.org.au/. He's the founding CEO of the Internet of Things Alliance Australia (IoTAA), the peak body that drives collaboration across industry, research, government and community to improve Australia's competitiveness and the lives of Australians.
Frank is also on the board of the NSW Smart Sensing Network, https://www.nssn.org.au/ which brings together smart sensing expertise in academia, industry and government to deliver economic and social benefits for New South Wales.