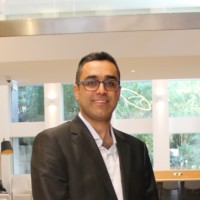 Mike Taherian
Senior Manager Digital Engineering
,
NSW Public Works
An innovative problem solver manager with more than 17 years' experience working on new build and development projects. Proven success in management and engineering of the complex process plants and building projects. I seek new challenging positions where my experience coupled with technical skills and personal attributes will result in achieving significant company success.

Reliable, self-motivated and achievement-oriented manager with a strong teamwork attitude and have proven experience working efficiently as part of a fast paced team of engineers and designers. Over the last few years my focus has been on Digital Engineering, utilizing Revit software for design and documentation.

Setting up the projects, solving Site Engineering problems to suite the requirements of Construction as per international standards. Automatic clash detection to support a reliable design to prevent any kind of inconvenience.

Development of design, fit-out, refurbishment projects and reporting the status to project directors. Having successful record in complex engineering, coordination and EPC leadership roles, along with professional experience in Plumbing, HVAC and Fire Engineering.